Techxonn has a history of more than 18 years...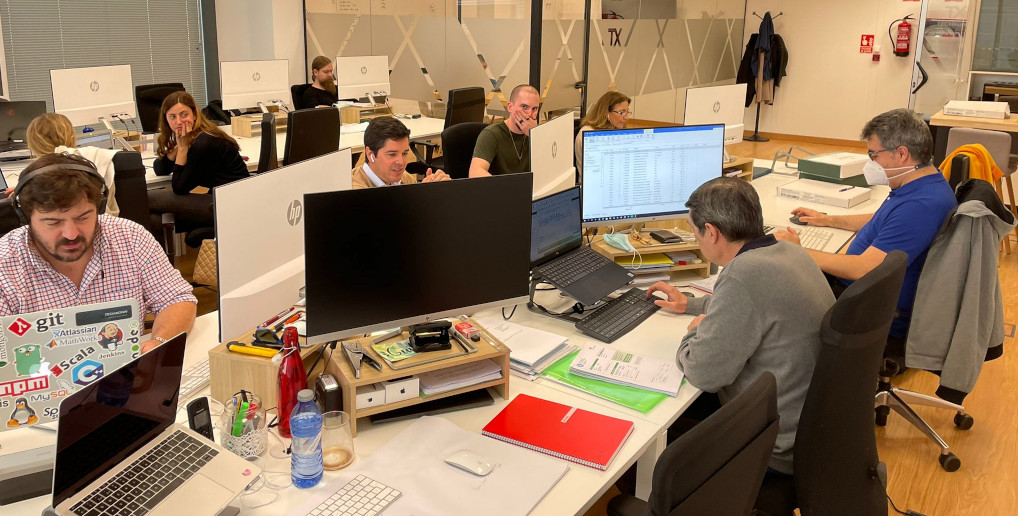 Its founder, Javier de Ulacia studied Mathematics. His hobby from a very young age was computer science and as he did not want to mix his hobby with his work, he decided to study Exact Sciences in Paris and Madrid.
Techxonn has always had a high technical profile, until today. We started working in marketing companies, mainly focused on dealing directly with consumers, and we always worked on software solutions to create efficiency and increase sales. We went through three software companies as a team, which were acquired by Business Angels, until we created this fourth company, Techxonn.
This is the story of a team of entrepreneurs, who have fought for independence and freedom.
Techxonn has the mission to be a consulting firm specialized in digital transformation. Our goal is to help clients solve their business problems and innovate to become more sustainable, more efficient and more human. We are making our way by incorporating diverse profiles that come from other worlds. Experts in Software Engineering, Systems Administration, Dev. Ops. Engineers, Marketing experts, Brand Development Managers, experts in Data Analytics, Scrum Master (Agile experts). Profiles that master the technical side of technology and also focus on people.
Because technology is not the goal, it's an strategic tool to evolve the way people relate to their environment. And that is what we are working on.